How to Turn Your Instagram Profile into a Business Profile?
Home > Blog > How to Turn Your Instagram Profile into a Business Profile?
All photos and videos do not belong to me. They are intellectual property of the Facebook help center. I, in no shape or form take credit for them.
Summary
Open the Instagram Application

Go to your Instagram Profile (bottom right corner)

Tap on the gear button(top right corner)

Tap on switch to business profile (at the bottom)

Set up your business profile.

Click done
In November of last year, Instagram reported 25 million active business profiles on their application. While more than 80% of Instagram users follow a business account and 200 million users visiting a business profile every day (TechCrunch's article).
If you're an owner and your business' Instagram profile is a personal page than you are losing big time. With technology growing rapidly, there is no time to be stuck in the stone ages. However, lucky for your most small business owner's do not know or have to time to properly market their business on social media. To learn on how to have a competitive advantage while to dominating your industry via Instagram, click here.
Note: If you will be dealing with multiple Instagram account, from my experience the best method is to do it through Facebook.
Step One: Go to your Instagram profile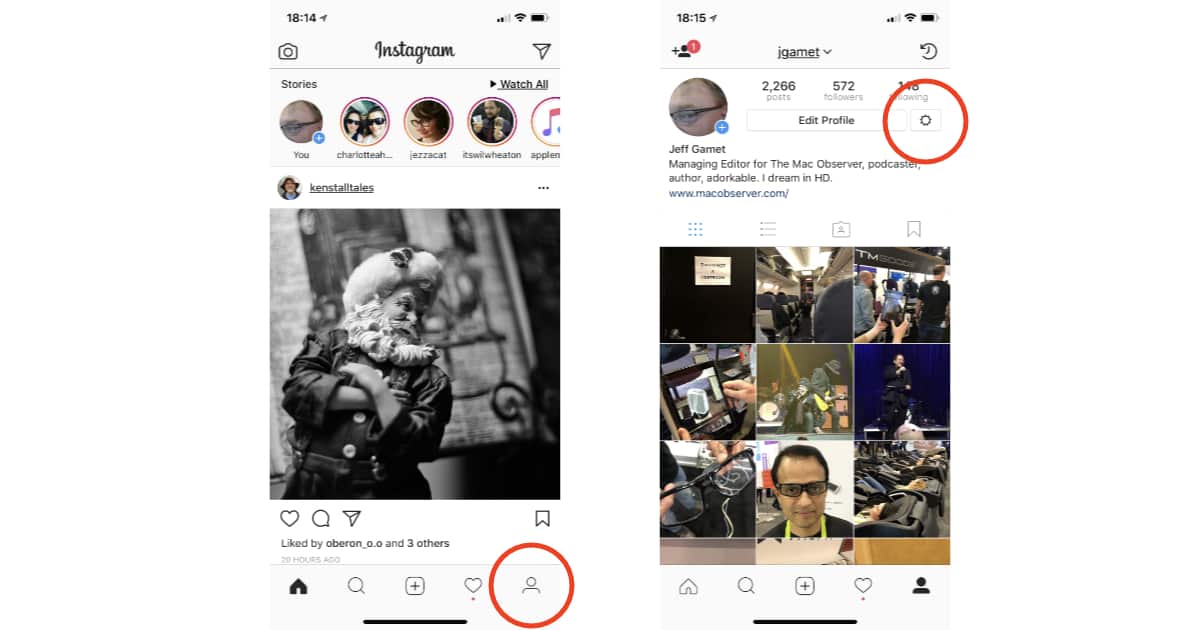 (Left)
There are only a few methods of switching from a personal account to a business account and the easiest way is through the Instagram app. So, the first thing to do it open your Instagram application.
Now, that you open your application, you want to make your way to your profile page. The profile page can be found on the bottom of the app within the toolbar. It's located on the bottom right corner.
Step Two: Gear Button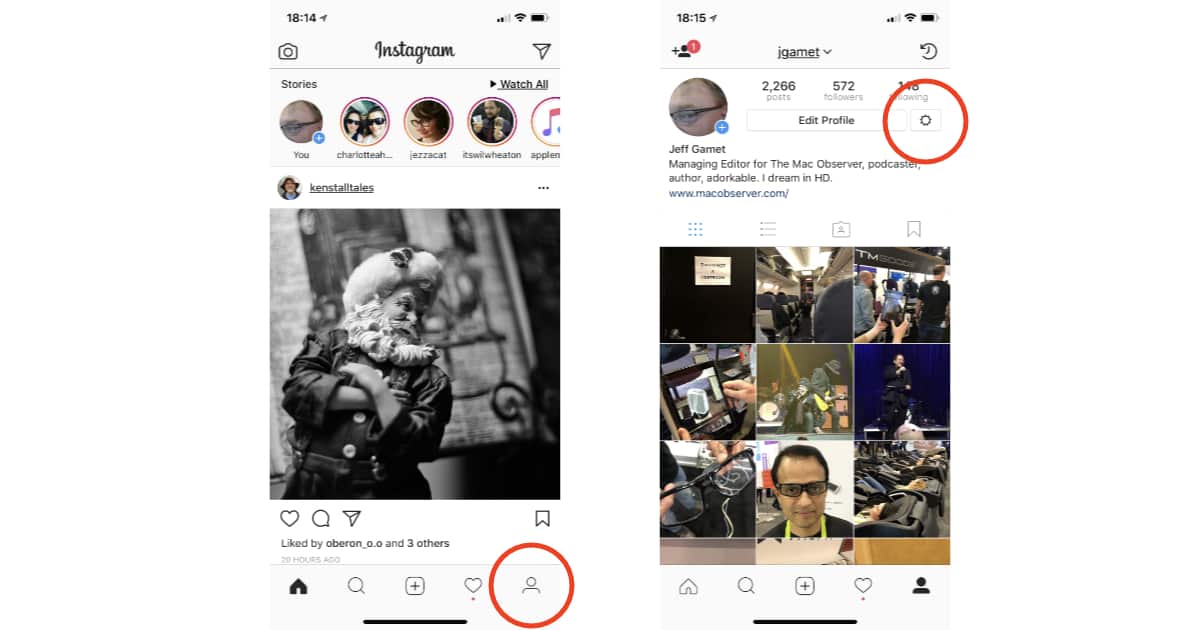 (Right)
Next, you want to tap on the silver gear button that's located beneath the number of the people that you're following.
The gear button represents the setting section for Instagram and consist of personal information like payment, password, search history, as well as the setting for your Instagram business account.  like promotional payments, branded content approvals. Another important note is if you are interested in having multiple accounts on Instagram then this is where you are able to add the account.
Step Three: From Personal Profile to Business Profile
Next, tap on switch to business profile. You should note that private accounts can not be business accounts. In order for a personal account to switch, they have to be public. At the moment there is no method of having a business profile and having the account set to private. 
Step Four: Setting Up your Account
We are almost there! In this final step, you will have to fill in your business's information. This is basic information like email, number, and address. The information will become the methods in which a user can contact your business.
Reminder: Always remember that social media is a way to communicate with your customers. In other words,
Conclusion
There are many benefits to switching to a business accounts. With the numbers being in the billions, and more than 80% of all Instagram users follow a business account there is a great opportunity
What are your thoughts on having a business account with Instagram? Do you see a benefit to switching to a business account?